Looking for the best WordPress backup plugins? Backups are very important to keep your website always safe. Whenever your website crashes for any reason or gets hacked, you'll be able to quickly retrieve your website from the most recent backup without losing content and files.
Important:  Many Web hosting providers offer limited website backup services; we always recommend our views not rely solely on them and always try to take regular backups of your website.
This article will help you choose the best WordPress backup plugins for your needs by comparing the market's most popular WordPress backup plugins. You must pick one of these 7 best WordPress backup plugins and start using it directly.
List of the Best WordPress Backup Plugins:
UpdraftPlus

UpdraftPlus is that one of the Best WordPress backup plugins available on the web. Over 2 million plus websites use it. UpdraftPlus allows you to make a whole backup of your WordPress website and store it on the cloud or download it to your personal computer.
The plugin has an option for scheduled backups also as on-demand backups. You can decide on which files you would like to backup.
It will automatically upload your website backups to Dropbox, Google Drive, S3, Rackspace, FTP, SFTP, email, & many others cloud storage services.
Besides backing up each WordPress website & Blog, UpdraftPlus allows you to restore backups from your WordPress admin panel.
UpdraftPlus also has a premium version with add-ons to website migrate or clone websites, database search & replace more support, and many other features. The premium version also gets you access to priority customer support.
Pricing: Free for limited work & UpdraftPremium Personal for $70.
UpdratPlus is that the most loved WordPress backup plugin within the market. It's over two million-plus active installs & a 4.9 out of 5-star rating average.
Jetpack Backups

Jetpack Backups is also one of the most popular real-time backup plugins for WordPress. It automatically saves your website changes within the backup, so when your website crashes, you'll be able to restore the most recent version of the backup files in one click.
It provides an activity log to search out the actions taken on your website. This way, you'll know who's responsible for breaking your website. Jetpack Backups includes a mobile app that allows you to restore your website from anywhere.
With this plugin, your website comes back and live immediately in only a couple of minutes.
If you don't just like the updates on your website, you'll be able also to revert changes to go back to an earlier version.
Jetpack Key features
Restore website from anywhere through the desktop or mobile app
Unlimited backup archive
Real-time backups & automatic daily backups
Price: Free version available with limited work & Jetpack Pro version comes with $4.77 per month (billed annually).
BlogVault

BlogVault is 3rd best WordPress backup plugins on our recommendation list, the most reliable backup plugin out there and our 3rd recommendation as a result.
In between its affordable pricing ($7.40/month) and its great features, they offer you everything you'd need out of a WordPress backup plugin.
It's very user-friendly too. Even the most recent WordPress user is going to be able to learn the ropes quickly.
BlogVault also provides easy website migration just in case you're changing web hosting providers.
The best feature of BlogVault is that BlogVault backups your website even your website is down.
You'll be ready to access any backups via your BlogVault dashboard.
BlogVault also creates multiple backup copies of your website, allowing you to upload them into a third-party storage site like Google Drive or DropBox for even more protection against lost data.
And with daily automatic backups, you're guaranteed to have the foremost up-to-date backups files as possible.
Recovering your website could be a snap too. With only one click, you'll be ready to restore your backed up website and return it to what it had been the day before the hack or loss of data occurs.
BlogVault allows you to feature sites to their service. You'll be ready to manage all of your website backups on one dashboard and generate reports and analytics for everyone.
Pricing: BlogVault starts at $7.40/month and includes real-time backups, a 90-day backup archive for one website.
BackupBuddy
BackupBuddy is among the foremost popular and premium best WordPress backup plugins used by over one million-plus WordPress websites. It also allows you to schedule daily, weekly, and monthly backups simply.
With BackupBuddy, you'll be able to store your backups in cloud storage services like Dropbox automatically, Amazon S3, Rackspace Cloud, FTP, Stash & even email it to yourself or download your personal computer.
The biggest advantage of using BackupBuddy is that it's not a subscription-based service, so there's no monthly fee. You'll be able to use the plugin on the number of websites mentioned in your plan.
You also get access to premium support forums, regular updates, and 1GB of BackupBuddy Stash storage to store your backups. Additionally, their iThemes Sync feature allows you to manage up to 10 WordPress websites from one dashboard.
You can even use BackupBuddy to duplicate, migrate and restore websites.
Pricing: $80 Blogger plan for 1 website and $127 Freelancer plan for 10 websites.
WP Time Capsule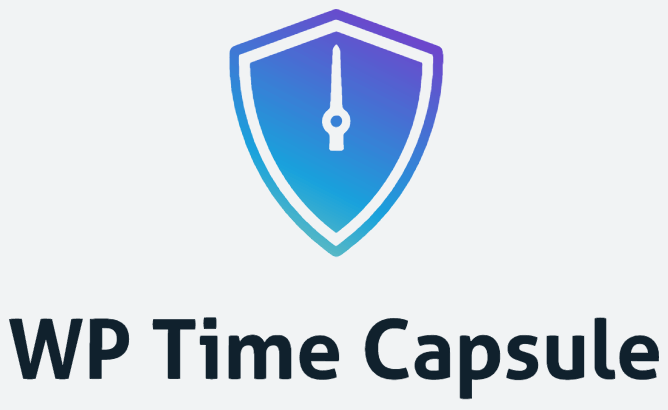 WP time capsule could be a perfect solution for you if you would like to back up only your recent files & not your entire WordPress website.
With WP time capsule, you'll be able to back up your website to your favourite cloud storage sites like Google Drive, Dropbox, or Amazon S3.
The main advantage of WP time capsule is that it consumes considerably fewer server resources since it doesn't compress and zip your backup files.
To use WP time capsule on your WordPress website, register for an account on WP time capsule, install the free plugin, then connect the cloud app along with your plugin so that you'll be able to send your WordPress backup files to your preferred location.
After completing a full backup, you'll be able to schedule a time for backing up your recently changed files.
WP time capsule Key features
Automated backups as you create changes/edits
1-click restore
Test changes on the staging website
Price: It starts at $49 per annum. One-time payments are available starting at $149.
Duplicator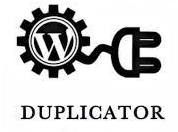 With over one million-plus active installations, Duplicator is another best WordPress backup plugins in our recommendation list.
This plugin will migrate, move, or clone a WordPress website between domains.
The best advantage of Duplicator: This will be accomplished with no downtime, which is usually not available with other backup plugins. You'll be able to use Duplicator to transfer your WordPress website between hosting providers.
Duplicator allows you to execute a full migration in WordPress without having to import and export SQL scripts.
This plugin could be a great option, but I can't say I'd recommend it to beginners. It's better for those of you who have some technical knowledge.
Don't get me wrong; you don't have to be compelled to be a coding expert, but you must have a basic understanding of how things work before you decide to use the Duplicator plugin on your website.
It's great for developers who are uninterested in manually configuring themes and sets of plugins whenever they build a brand new site.
You'll be able to try this once and bundle it with Duplicator, then use that as your template by migrating it over to different locations for every client.
In addition to those features, you'll be able to also have the benefit of scheduled backups by upgrading to Duplicator Pro. The pricing is pretty affordable; it starts at $79 per annum.
Backups will be stored locally or in remote locations. You'll also found out email notifications for updates on the status of your website backups.
This WordPress plugin is more suitable for developers who require migrations & things of that nature.
So if that's what you're searching for, Duplicator can fulfil your wants. It's great for developers who are bored with manually configuring themes and sets of plugins every time they build a new site.
But if you only need a basic backup plugin, you'll probably be comfortable with one among the other choices on our list.
BackWPup

BackWPup is also one of the most popular free plugins that enable you to make complete WordPress backups without charge & store them on the cloud like Dropbox, Amazon S3, Rackspace, etc. You can also download your WordPress backups files to your personal computer.
It is extremely easy to use and allows you to schedule automatic backups consistent with your website's update frequency.
Restoring a WordPress website from backup is additionally very simple. The BackWPup Pro version comes with priority customer support, the ability to store backups on Google Drive, & a few other cool features.
Best WordPress Backup Plugins: Final Thoughts
Each WordPress backup plugin in our list has there own pros & cons, but all those plugins give you a complete WordPress file backup and full database backup features.
We use Jetpack Backups Plugin for two main reasons. It's extremely easy to use, and it provides real-time incremental backups.
We suggest that rather than backing up all of your files each day or every hour, it only creates a backup of what has been updated literally within minutes of the update.
However, if you run a little to medium-sized websites and hate paying monthly fees, we recommend the favoured UpdraftPlus plugin. It comes with all the powerful features like backup encryption, encrypted backup transport, and many cloud storage options.