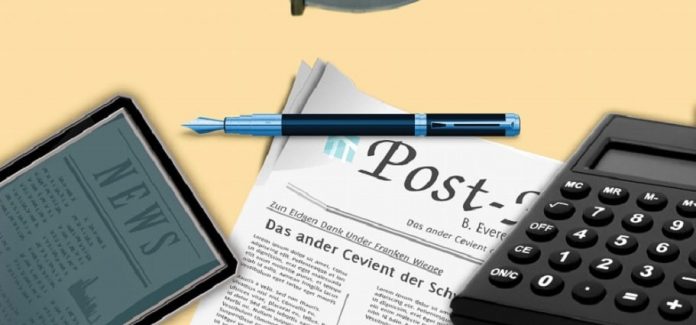 Most of the new bloggers make mistakes while writing article unknowingly just because of lack of knowledge. In this article I will discuss about "How to write a SEO friendly article". So keep reading.
Composing optimized blog posts for the search engines and users is a skill. And just like any other skill, it could be improved by training.
Regardless of what many people believe, it's not a complex process. There are a number of basic actions to follow to make sure that everything you publish on your site or blog is SEO friendly.
Matters like the name of this article, the structure of a blog, text formatting, headings, and paragraphs are simple to fix and play a vital part in positions.
In this post you'll learn about the 10 Step Process I follow to SEO maximize all my blog posts.
Before getting to the details, it is necessary to clarify two things that a lot of individuals find confusing. Before I start
I would tell you one of the key concepts which you should follow to write a SEO friendly article.
Keyword Research:
If you have not selected right keyword then you will be in trouble. So must do smart research on keywords by using some premium keyword research tools. Like SEMRush Keyword Research tool, Ahrefs Keyword Research Tool, MOZ keyword research tool.
You can user free tools like Google keyword planner, or some keyword research chrome extensions as well but you will not get complete analysis with these free tools in comparison of paid tools like SEMRush, Paid tools do offer free offers to use.
So you can sing up for Trials SEMRush Keyword Research tool for 14 Days.
8 Best Tips on How to write a SEO friendly article or Blog Post
⦁ Use headlines and sub-headers
⦁ SEO Friendly Post URL
⦁ Optimized Meta Tag and Description
⦁ Add links to previous content
⦁ Choose your keywords wisely
⦁ Optimize your images
⦁ Make the content shareable
⦁ Write high-quality content
Use Headlines And Sub-Headers
Using the heading tags in a proper manner is another important part of the user-friendly articles. The hierarchy of heading tags should be maintained.
If you look at most of the themes in WordPress uses H1 heading tag in the post by default and then the subheadings comes into H2 tag and then the H3 tag should come.
Example:
⦁ Main Title of the blog should come in the H1 Tag
⦁ Subheading should come in H2 Tag
⦁ Inside subheading you can use H3 Tag
⦁ Elements of subheading should come in H3 Tag.
⦁ Another Subheading will come in the H2 Tag
⦁ Another Subheading will come in the H2 Tag with keywords
The use of proper heading tags helps user to scan the article in one go. The search engine post of view it is important.
SEO Friendly Post URL
Another important factor of optimized article is the URL of the post/article. The URL of blog post should be SEO friendly. Search engine do look for that URLs and search for the targeted keywords in the URL. Make sure to use article keyword in the URL of the post.
Example: www.yourdominanem.com/focus-keyword
Optimized Meta Title and Description
Meta Tag and Meta description of the article is vital. User and the search engine both uses this information.
Always use optimized Meta Title and description.
These two element will help you increase CTR of your blog if the CTR is not good then you will lose your ranking in SERP.
Add links to previous content
This concept is called interlinking. Suppose you have multiple post on your blog then in that case you should link your all relevant articles to each other. Make sure you should not have any orphan post on your website.
One of the key element of interlinking is to use proper anchor text with do follow link so that once the search engine crawls the page it will follow the link and your another article will get link juice.
Proper interlinking help in ranking other articles fast as well as driving traffic on the post which is not ranked.
Choose your keywords wisely
Keyword is the backbone of the article. If you are not using proper keywords then you all the effort may go in wrong direction.
Always do researches on keywords before you start writing on any topic.
Multiple keyword research tools are available in the market some of them are free and some of them are paid.
We strongly recommend our readers to go for paid tools because it really works. I personally use SEMRush keyword tool for my research, because SEMRush is one of the best keyword research tool in the market for past many years.
We suggest you to try SEMRush SEO tool For free for 14 Days.
SEMRush Trails
Optimize your Images
Images help us to drive organic traffic on our blog by using Google image so you should optimize the images for better result.
Tips to optimize image before use:
⦁ Make sure image size is within 100kb
⦁ Provide alt text in image properties.
⦁ Image name should contain your keyword
⦁ Image quality should be good and attractive
⦁ Use Inorganic for excellent response.
Make the content shareable
Write on trending or viral content to drive more traffic. Use BuzzSumo to find the sharable content and writer your article as per the tool suggestion.
You can find trending content on Google trends, Twitter, and Reddit.
Ask your readers to share your content on multiple social media.
Write high quality content
Everyone says content is king but every content is not king we need to make our content as king content for that we need to write High quality content by using in depth details. Content should be informative as well as user friendly.
The content should be loved by search engine as well as user so follow the above points to optimize your content.
I hope this content "How to Write A SEO Friendly Article" was useful for you. Feel free to leave you feedback or any suggestion in the comment section given below.
Show your love by share this content to your blogger friends.