How to get free Domain and Hosting: All sites need a web host. A web hosting plan gives you access to a web server, which you can store your web records and offer all information to the world. There are various web hosting plans available and one of them is the free web hosting choice.
How to get free Domain and Hosting
To get a free domain and hosting, the most reliable web hosting provider is freehosting.com. To establish a web presence, you'll need a website, and for it to go and stay online it needs a reliable web hosting service.
Why Freehosting.com?
Cost is a predominant factor in almost all endeavors today and web hosting is not exactly exempted from this either. Therefore in the interest of trying to save on cost, the option of using free web hosting becomes more attractive and usable.
Try Hostinger Web Hosting and Get Free .Com domain and Free SSL certificate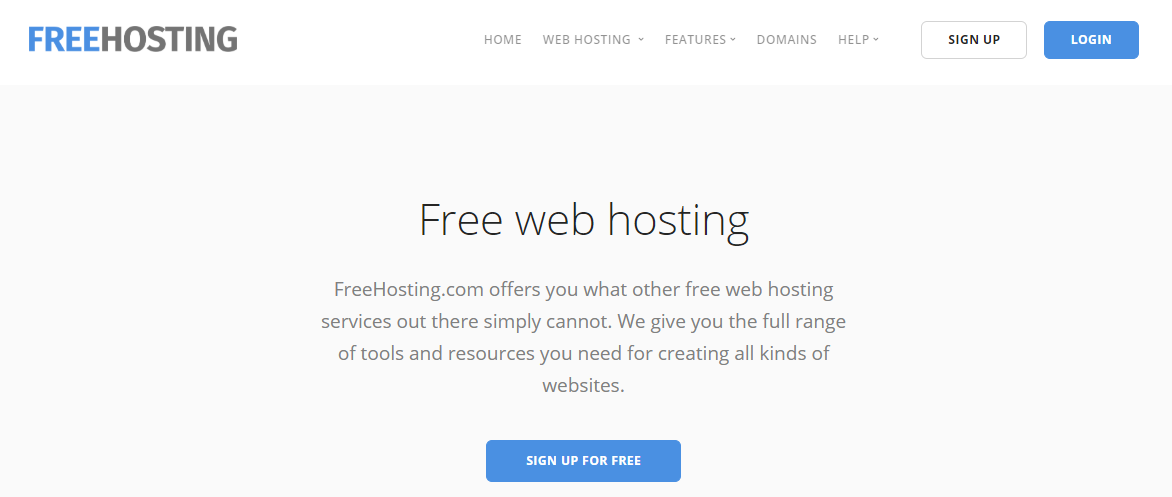 Freehosting.com web hosting service provider provides all the necessary technologies and services needed for a website or webpage to be viewed on the internet.
Free Website Hosting Plan
Go to freehosting.com and click on the 'Sign up button.
Here you will land on the page which asked you to select your hosting plan. There are two plans namely 'Free web hosting' and 'Paid web Hosting' plan.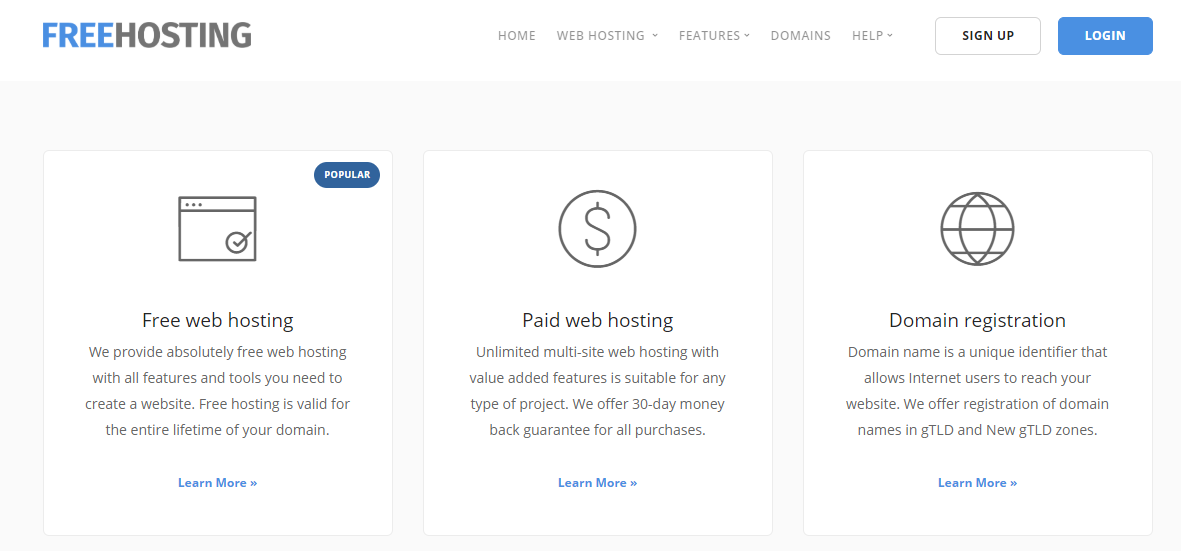 In the 'Free web hosting plan, you will get:
100% free hosting for a lifetime.
Hosting for your own domain name.
Unlimited bandwidth (unlimited downloads to your website's traffic).
Linux/ Apache/ PHP / MySQL.
One-time billed addons (if you want to extend your account in the future).
freehosting.com provides you free website hosting and domain name registration which contains all the above services.
Free website hosting and domain name registration
After choosing a Free website hosting plan you just need to follow few simple steps. The initial move towards making a game-changing site is to register a domain name.
1st Step: Click on 'Order Now' you will interface with the 'Choose a Domain' page.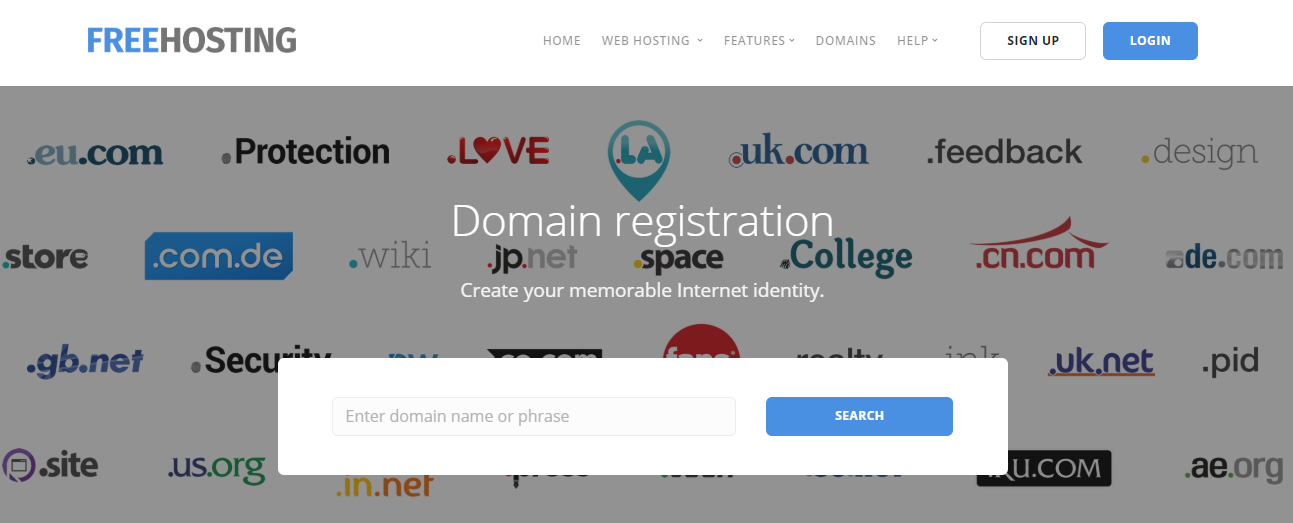 Select the appropriate domain name as it's your first impression to your visitors. Domain name affects SEO, the keywords in your domain name will help your SEO ranking. Your domain name should define your brand and the right domain name will definitely increase brand recognition.
Try Hostinger Web Hosting 
On the 'Choose a Domain' page, you will get three options to select:
The first option gives you the advantage to create a domain name with freehosting.com.
If you already have a domain name with another hosting company, you can simply transfer your domain name to freehosting.com, for this you can choose the second option.
In the third option, if you have purchased a domain and want to remain with the same hosting company and don't want to transfer then just link it directly.
2nd Step: Click the 'Check out' button where you will get an order summary with a subtotal of $0.00 USD.
3rd Step: Sign up with the email id by filling in your personal information.
4th Step: Check the agreement statement and press the 'Complete Order'.
A page will pop out with the order confirmation and you will get an order number with a confirmation email.
5th Step: Click on 'Client Area' and to activate all the services you need to go to your email and confirm your registration by clicking the link.
Congratulation, you are now registered in freehosting.com with a Free website Hosting plan.
What is the Difference Between Paid Web Hosting And Free web Hosting
"So what is reliable? Does "paid hosting" means better, more reliable service?
Not necessarily true.
Many times, free web hosting and paid hosting offer similar security, organize data transfer capacity, and port speed. The main difference is the hosting highlights included. These features include weblogs, web stats, backups, CGI, and Custom PHP Configuration.
If you are on a budget and want to use paid hosting services additional to free hosting plan services then you can also reach Hostripples.in.
For a business opening a new site, or for any customary site, the disk storage and information transfer offered by a free web hosting service would be only required. It requires some investment in time to grow a site and collect enough guests to maximize the capacity as well as data transfer limits of a free web hosting package. You can easily update your service from free web hosting to paid hosting when the opportunity arrives.
The terms and phrases that are related to freehosting.com can easily be found in freehosting.com  knowledgebase.
Try Hostinger Web Hosting
Related Articles: